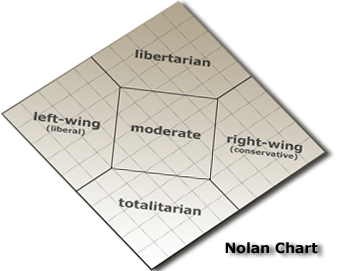 This political quiz allows you to locate your political philosophy in the Nolan Chart.
The Nolan Chart goes boyond the traditional and ambiguous division between liberal and conservative, unfolding the political spectrum in two dimensions: social, and economic.
Find out in a few minutes your location in the Nolan Chart by completing this simple political quiz of 20 questions.
Courtesy of
J.Soulié, © 2011-2015 - [
España
]